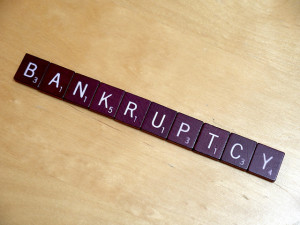 A few years ago, I wrote an article called 5 Signs That It May Be Time to File Bankruptcy.  It proved to be very popular and a number of my colleagues requested permission to use in on their websites.  There are also instances when the timing of a bankruptcy filing is nearly as important as the decision to actually file for bankruptcy protection.  So as a follow up article, here are 5 signs that it might be wise to delay your bankruptcy filing.
     1.  Change in Pay or Job Status – When analyzing whether a client is eligible for bankruptcy, I review their recent income information to conduct the Means Test.  In some cases, people with high incomes might be forced into a Chapter 13 payment plan over 3 to 5 years instead of the much shorter Chapter 7 bankruptcy.  A job loss or drop in salary might allow someone with a formerly high income to file for Chapter 7 instead.  Even if the debtor must still file a Chapter 13, waiting to file could reduce the amount they must repay to their creditors.
     2.  Unresolved Addiction or Behavioral Issues – Sometimes clients come to see me because they have accumulated debts due to a drug or alcohol problem.  Other clients have experienced a gambling problem that resulted in large amounts of debt and I have helped many clients get out of debt caused by these issues.  But if you don't seek treatment for the underlying cause of the debt problems, bankruptcy only gives temporary relief.  If you file for bankruptcy without getting treatment, what will you do in six months when you are in debt again?
     3.  You Have Large Income Tax Debts – If you follow certain well established rules, it is possible to get rid of some income tax debt through bankruptcy.  If you file your bankruptcy case too soon, some of your tax debts tax could survive your bankruptcy.  If you have income tax debt, properly planning your bankruptcy filing date is often crucial.
     4.  Unresolved Medical Issues – I sometimes meet people who have high medical bills from a car accident or other traumatic condition.  While bankruptcy can help someone get rid of past medical bills, it will not cover medical bills incurred after the filing date.  Someone facing ongoing treatment might consider delaying their bankruptcy until after completing their course of treatment.
     5.  Possible Receipt of a Gift, Inheritance or Tax Refund – If you have a sick relative that dies within 180 days after the filing date of your bankruptcy and you receive an inheritance, some of that inheritance might go to your creditors even if though you might not receive it for months later.  A portion of your tax tax refund might also need to go toward paying your creditors. Delaying the bankruptcy might allow your attorney to advise you on ways to put the money to good use and protect it from your creditors. Possibilities include investing money in an retirement fund, taking care of deferred home or car maintenance and needed medical procedures.
Nearly everyone that comes to see us qualifies for bankruptcy or could at least benefit from it. But for many of those people, the question is "when" they should file for bankruptcy rather than "if" they should file.  An experienced bankruptcy attorney can help you pick the best timing for your bankruptcy so that you get the maximum benefit from it.
If you live in the San Diego area and are having debt problems, call us at (619) 448-2129 or click here to get information on our free consultations.
Photo credit: LendingMemo.com