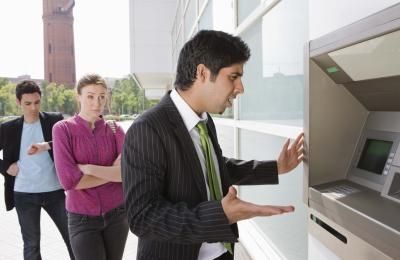 Bank account levies in California will become easier starting in January 2013 thanks to the passage of Assembly Bill 2364.  Under the prior law, a judgment creditor seeking to sweep the bank account of a judgment debtor needed to have the papers served at the branch where the debtor had the account.  The new law requires large banks to designate a central location where judgment creditors can serve levies and garnishments of bank accounts and safe deposit boxes.
What if the judgment debtor has an account at Union Bank?  A judgment creditor can pay $35 to perform a single levy that can impact all accounts held by the judgment debtor at Union Bank no matter which branch has the accountbranch.  This eliminates the costly use of debtors examinations and private investigators to locate what branch held the account.
The chances for a wrongful levy are also very great.  So your not the John Smith that lives in San Diego?  Sorry, we didn't mean to levy your payroll withholding account!
How Can Debtors Protect Themselves?
Here are a few steps that debtors might take to keep their money:
File for bankruptcy.  The automatic stay stops most collections efforts, including bank levies.
Bank at small financial institutions.  The new law applies to banks and credit unions with 9 or more branches.  Find a local credit union or small bank.
Keep low balances.  A creditor can only reach the money in the account on the day of the levy.
Incorporate your business.  The judgment creditor can only levy on accounts in the name of the debtor.  If the debtor owns a business, the creditor cannot touch corporate accounts if the corporation is not on the judgment.
If you are in Southern California and are having problems with bank levies or debt issues, please contact us at (619) 448-2129 for a free consultation.