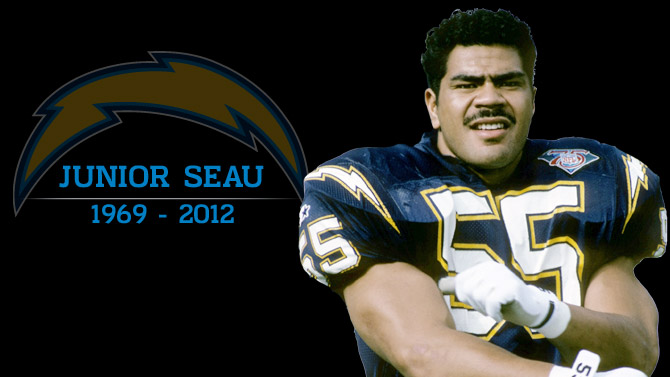 You may wonder why a bankruptcy attorney is writing about the death of former NFL superstar.  In my bankruptcy practice, I often encounter people who are depressed because of their debt problems and I hope to offer encouragement to people to seek help for whatever problems they might have.
I did not know Junior Seau personally, only by reputation.  On the gridiron, he was considered one of the best defensive players of his generation.  In the business world, he was a successful owner of a popular sports bar and restaurant.  In the world of philanthropy, he was known for his personal generosity and for his charitable work through the Junior Seau Foundation.  He was a legend and now he is gone.
I will not pretend to know what demons he faced in his personal life.  As one who has struggled with depression in the past, I do know what it is like to feel like being in a dark place with no hope and many of my clients encounter this.  Even today, I still do not fully understand it myself.  But I do know there is always hope.
Junior Seau's death is a tragic loss to his family, the Chargers and the San Diego community.  My hope and prayer is that somehow some good can come of this.  If someone is reading this and feeling desperate, my encouragement to you is to seek help.  Talk to a therapist, a friend, a pastor…anybody.  Even if you are in dark place, there will be someone who can turn on the light for you.  There is always hope, you just need to reach out to find it no matter how hard it seems to be.
And if you are in a good place, reach out and stay close to your family and friends.  You may never know when you might be the person who makes all the difference.