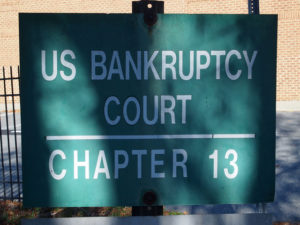 Most people considering bankruptcy generally are not thinking about a 3 to 5 year payment plan. Compared to Chapter 7 bankruptcy, Chapter 13 generally lasts much longer and costs more money in legal fees. However, there are times where a Chapter 13 payment plan is the best option for some people with debt problems. We are committed to finding the best bankruptcy options for you by carefully reviewing your global financial situation. In the same way a doctor takes an x-ray to find the best way to fix a broken arm, we analyze your financial situation to determine if bankruptcy is the right to bring you financial healing.
Most of our clients want to file for Chapter 7 bankruptcy. The biggest difference between Chapter 7 and 13 is that Chapter 13 bankruptcy involves a payment plan instead of the potential forced sale of assets. There are times where people simply make too much money to avoid a Chapter 13 payment plan or they have a specific reason for filing for Chapter 13 bankruptcy.
Reasons To Choose Chapter 13
Some people like to think of Chapter 13 bankruptcy as a court-ordered debt settlement plan. The debtor, usually the homeowner, proposes a plan to pay a portion of their debts over a period not exceeding 5 years. The plan must be approved by a judge and is scrutinized by an administrator called a Chapter 13 bankruptcy trustee. It is important to recognize that you may be able to discharge or significantly reduce certain debts as part of this plan. Common reasons people choose to file Chapter 13 bankruptcy include the following:
Your make too much money to qualify for Chapter 7 bankruptcy (i.e. you "fail" the means test).
You need a court-ordered payment plan to get caught up on past due mortgage payments. This is often the best way to save a home from foreclosure when loan modification efforts fail you.
Your own a home or other assets that might be taken from you in a Chapter 7 and prefer to offer a payment plan using future income instead.
You need a payment plan for debts that cannot be discharged such as certain recent income tax debt, child support or alimony.
You are not eligible for a Chapter 7 discharge because you filed for Chapter 7 less than 8 years ago.
Find out if Chapter 13 is Right for You
We offer free consultations and will conduct a thorough review of your financial situation and share with you about available bankruptcy options to get your finances back on track. Please call us at (619) 448-2129 for more information.
Image credit: Fried Dough